Starting a Business
The First Steps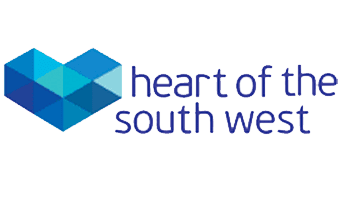 When looking to start a business there are some recommended first steps to explore.
---
SKILL SETS – If you haven't already done so, it is useful to look at the types of skills that would be beneficial to have as a business owner and to understand the issues and challenges that come with running your own business; as well as common pitfalls to avoid.
---
LEGAL STRUCTURES

– It is helpful to have an idea of the different types of legal structures for business so you can chose the right one for you. Click here for more information
---
BUSINESS PLAN – It is vital to write a business plan to focus your thoughts on what it is you want to do and how you are going to do it. If you are looking to apply for finance most funders will ask to see a business plan and a financial forecast. Click here for more details
---
RESEARCH

– It is important to research your market, to find out who will buy your product and who your competitors are to make sure your business idea is viable.
---
MARKETING – You will also need to decide how you are going to market your business and the type of internet presence you want.
---
Helpful Resources
Somerset Business Support Agency CIC
Providing practical support in varying forms, ultimately enabling businesses and individuals to create their own long-term success
---
HMRC
Provide online support for starting or running a business around topics such as business tax, self-assessment, business expenses and record keeping. Support options include webinars (online presentations), e-learning, YouTube videos and factsheets.
---
GOV.UK
Provides information on and access to all government services and information, providing consistent advice and information on what businesses should or could do to start well and thrive.
---
Heart of the South West Growth Hub
Free business advice and support services for established businesses and those looking to start-up in Devon, Somerset, Plymouth and Torbay.
---
New Enterprise Allowance Scheme
If you or your partner are on benefits you may be able to get New Enterprise Allowance to help you start or develop your business, if you're already self-employed.
---
Start-up donut
Useful ideas and helpful hints about setting up your own business.
---
Start Up Loans
A government funded scheme to provide advice, loans of up to £25,000 and mentoring to start-up businesses.
---
TDA start up support
Free help for new businesses to get off the ground by providing impartial advice and guidance. This dedicated package of support can include a mix of one-to-one advice with an experienced business advisor, business skills workshops – as well as telephone and email support – culminating in the preparation of a support plan for your business.
---
Prince's Trust Enterprise Programme
Providing support if you are 18-30 years old and looking to start your own business or become self employed. You can either sign up for the face-to-face programme or try the new, flexible online platform, with e-mentor support, to help guide you through all the key steps.
---
How to Start a Social Enterprise
A social enterprise is a company whose core mission is to benefit and improve society. Like any business, they aim to make a profit but this is always reinvested. Discover ten steps to help you on your way.