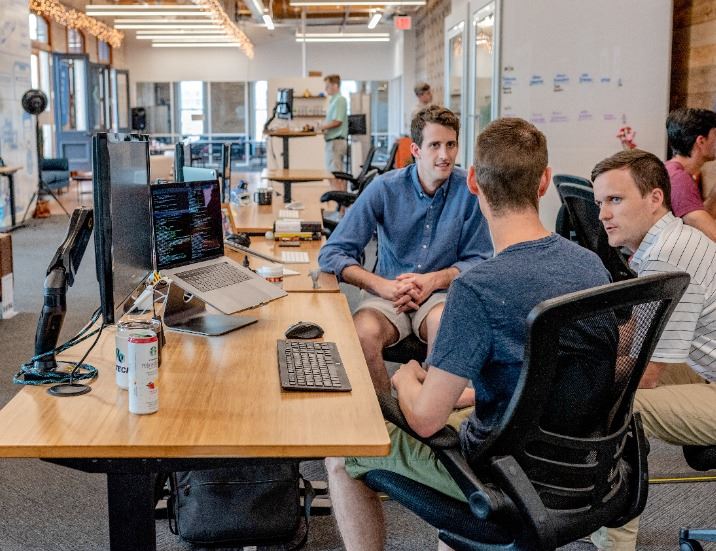 Released On 11th Sep 2020
Community Hub to Community Job
Community Employment Hubs support individuals into work and help to build brighter futures.
Paul attended one of the Community Employment Hubs on a regular basis for just over two years gaining support towards work. Whilst there he gained help with an up to date CV, cover letters, job searching and use of IT and interview preparation.
There was a need to raise Paul's confidence and self-esteem, and look at Paul's needs and requirements and support him in the best way forward. Paul became a volunteer with the hub making teas and coffees for anyone who pops in which helped his confidence soar. He persisted every week looking for work and was supported in completing job applications, when eventually Somerset Care gave him an opportunity.
Paul said "The hub helped me through a difficult time due to stress and depression over the two year period, which prepared me for being job ready in relation to potential job opportunities. I would recommend the West Somerset Community Employment hubs to anyone, it is such a relaxed friendly place to go, with such understanding support. The fact that West Somerset Advice is also in attendance helping directly with all aspects of benefits and life problems was a he benefit. I cannot thank the hub enough for their help I would not be where I am today as a Walking carer for Somerset Care in my local town doing something I absolutely love, thank you!"
Community Team Supervisor, Somerset Care said; Paul only started with us recently but has seemed to of taken to his job role very quickly. He has a very friendly and caring nature and that shows in the way he delivers the care. He picked up a lot of information from his induction which is clear when talking to him. He has built good relationships with his co-workers and our service users. The role suits him personally very well with the transport links being an issue around West Somerset.
You may also be interested in
A co-ordinated network of employment and skills support is being rolled out across Somerset to boost existing provision in the wake of the c...
Read More